27 May 2013, 11:40am
blogging
expectations
personal
teaching
by
sendaiben
8 comments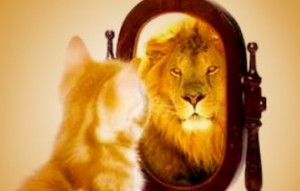 I seem to spend my life veering between two extremes: certainty and self-doubt.
On the whole I am a fairly positive person, and tend to be optimistic about the future. I work hard, and think about my classes with a view to improving them.
Most of the time, I am fairly confident about my skills as a teacher here in Japan (brief aside: I think some teaching skills are universal, and some context-specific -future blog post perhaps?).
However, from time to time I have a bad class, or I'm tired, and I feel like I'm just going through the motions. Or I see, hear about, or meet an amazing teacher who is doing great things with their students. Or I think about what I could be doing, and how far I'm falling short. And then I feel like maybe I should do something else.
I'm not sure how to square this circle. Perhaps on the whole it's a positive thing, serving to keep me from getting complacent, keep me striving to improve.
Or it could be a sign that my heart isn't completely in this teaching thing.
Anyone else feel that they're not good enough?