28 Mar 2016, 10:17am
curriculum
extensive reading
school management
by
sendaiben
2 comments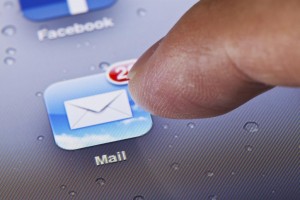 I received an email last week. The writer (thanks for the inspiration Brett) asked for advice on how to start a reading program from scratch. No current resources, tiny budget.
What readers should be bought first? What else needs to happen?
This post is the start of an answer.
What is the purpose of the reading program?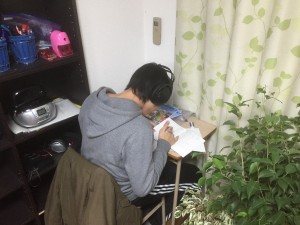 You will need to think about the following questions. What is the reading program for?
Is it to complement existing classes? Create new classes?
How old are the students?
What level of English and reading do the students have?
How much time and money are you willing to put in?
What activities will be done?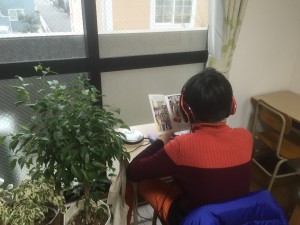 The first question is will you use class time for reading? I strongly suggest you do so. In my experience, ER done only outside of class has a low uptake and most students do not do it regularly.
The next question is will students listen as well as read? For beginners and students below intermediate level (around YL 1.0), I strongly recommend listening while reading. It makes a huge difference to student progress and enjoyment.
Finally, will you do shadowing activities? Shadoku, shadowing tadoku (ER) is a very powerful technique, especially at the lower levels. Yuko Suzuki introduced me to the idea, and I will be doing a post soon describing the technique.
What books should be bought first?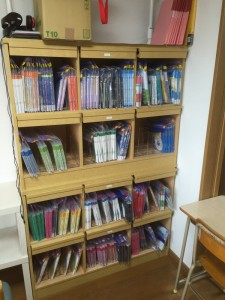 With a limited budget, you should buy the following books:
Beginner level:
Oxford Reading Tree core stories (probably the best materials)
Story Street (unfortunately out of print now)
Lower-intermediate (JHS3, SHS beginners):
Foundations Reading Library
Building Blocks Library (level 4+ only)
Story Street (level 4+ only, but out of print now)
Make sure you also get the CDs so that students can listen and read, listen only, and do shadowing activities.
What admin is necessary?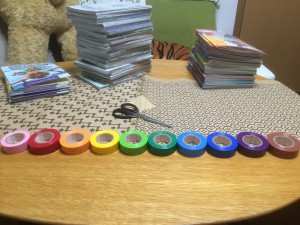 You will need to store books. I recommend either having each single book with a CD in the back (use soft CD cases from the 100 yen shop, taped into the back cover) or group the books in sets using ziploc bags (one set with CD per bag). Both approaches work.
Student should keep track of their reading. Counting the number of books is the easiest way, but for a long-term program I think tracking words is more useful. You can find word counts on the books, in the Tadoku Kanzen Guide, or online.
You'll need to think about how to lend books to students. We use the honour system, but keeping track will reduce book losses (but take time). It's a decision you will have to make in the context of your program.
Any questions?
Leave a comment below.