28 Sep 2014, 10:13am
career
expectations
goals
jobhunting
by
sendaiben
leave a comment
How do you know?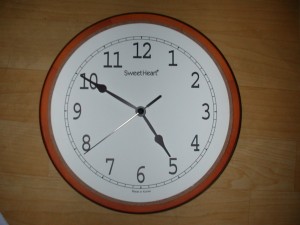 A recent series of events has started me thinking. On Friday, we had a meeting at work to talk about possibilities for promotion and tenure. On Saturday, I had a talk with my wife about it, and that evening, I received a very timely email.
The short version of the meeting is that I may be eligible for promotion and tenure in three years, at my employer's convenience. This is kind of disappointing, as I was expecting that to be the case this year.
The conversation with my wife was even more unexpected, as she ended up saying 'if they aren't going to give you a proper job, maybe it's time to look for one elsewhere, even if that means a move'.
The email is pretty self-explanatory.
The two combined really started me thinking. I've been pretty happy at work so far, and it's been an interesting and satisfying six years (normally I get bored after three!). However, I don't know if I am going to learn all that much going forward, particularly without being promoted. Three years of the same doesn't seem that attractive…
I'll have a chat with a sympathetic senior colleague next week and see what he says. Also, if you know of any interesting job opportunities from April 2016 please let me know about them 🙂
Well worth the 3.5 year wait

Well, after all the good intentions of keeping my iPhone 4S for one more iteration, I cracked on Friday. It didn't help that the phone was really struggling to run iOS 8 (if you have a 4S, I don't recommend upgrading to the new OS). On the way to work I stopped at a quiet, out of the way Softbank shop and had a look at the new iPhones.
I was originally inclined to get the 6 plus, as I liked the idea of having a bigger screen to read ebooks and surf the web. Then I saw the actual size of the thing…
The iPhone 6 plus is basically too big for me to use one-handed, which kind of negates the point of having a mobile phone. I also had trouble holding it comfortably. This thing really is big.
I asked what they had in stock, and ended up getting the 128GB space grey model. My thoughts so far:
The good
light, smooth, and beautiful
great display
very fast and capable
the fingerprint thing is amazing. Never going back
battery life much better than old iPhone 4S
tethering
Softbank subsidizes the phone considerably, and they have a campaign to buy your old phone back too (I got 24,000 yen for my old iPhone 4S)
camera/photos are amazing
Softbank reset my contract, so it will expire around the same time I pay the phone off (instead of eight months beforehand)
The bad
it's bigger than I am used to, so still getting used to that
pretty slippery without a case
the camera lens sticks out
Softbank has this obnoxious policy where they automatically sign you up for free trials of various services that will auto-renew and charge you, and won't let you cancel them until the next day (call 157 to do this quickly and easily)
Overall
I love this phone. I'm impressed at how little it is costing me to buy it. It is a huge improvement over the iPhone 4S in every way. Right now I am really happy I upgraded.
I don't know if it would be worth if for iPhone 5 or 5S users, but if you still have a 4 or 4S I would recommend checking the new models out.
18 Sep 2014, 1:20pm
Review
speaking
by
sendaiben
2 comments
A Useful Supplementary Resource

R.I.C. Publications was kind enough to send me a review copy of their new supplementary material for the Question Quest card game. As I wrote in my review of the game, I like it as a fun way to practice simple conversational strategies with junior high school and above students.
This new collection of photocopiable worksheets consists of:
some pages of background information about the world the game is set in and the characters (pretty high level English)
74 worksheets, one for each of the question cards in the game
supplementary materials, including two versions of a fun collaborative 'boss battle' variation game
The bulk of the resource is the worksheets, each of which includes some simple language practice first (grammar or vocabulary) followed by practicing the question as used in the game. The worksheets are visually appealing with some small pictures. Personally I found them a little crowded, but this is a reasonable compromise in order to fit all of the content onto one page. The language content is fairly simple and somewhat repetitive.
I can see two main uses for the worksheets in my class. The first is as something to do regularly as a language supplement, alongside playing the game. Every class I'd give the students one sheet, working through them all over a period of almost two years.
Another way to use them would be as a remedial resource: students who had trouble with a specific question card in the card game could be given the corresponding worksheet and a quick explanation.
Ultimately this resource is not able to (or designed to!) stand on its own. If you use the game in your classes you may find this a useful supplement. If you don't use the game I would recommend checking Question Quest out. I wouldn't say the worksheets are essential or necessary, but some teachers and students may benefit from the deliberate practice they provide.
You can see an example of one of the worksheets on the product page. It is similar to all the others.
2 Sep 2014, 4:11pm
school management
by
sendaiben
4 comments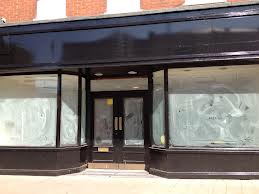 Just a short update today, from the UK. The demographic and societal changes in Japan are also affecting the private educational sector. Here's an article explaining what's happening to Yoyogi Seminar (hint: they'll be closing their Sendai branch).
I wonder if this has any implications for English schools?