30 Apr 2013, 11:57am
online resources
reviews
school management
technology
websites
by
sendaiben
2 comments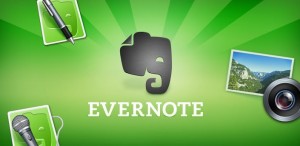 This has been in my draft post folder since October 2011 and I am finally getting around to finishing it 🙂
I've been using Evernote for a few years now, and I am not entirely sure how I coped without it. I would go so far as to say that it is the most useful computer application after email, calendar, and office software.
Evernote is a web-, software-, and app-based online product. It keeps track of all kinds of data, sorting it and making it searchable. It also syncs across devices (computers and smartphones). You can access it via a web browser if you are away from your own computer. I use it to keep track of class notes, financial information, letters, photographs, travel ideas, recipes, and pretty much anything that comes into my life.
If you are not using Evernote yet, please go and check it out. It's free and it will improve your life.
I've also been using Evernote together with a Fujitsu Scansnap scanner, as described by Michael Hyatt on his blog. Now this is incredible. With my setup, I can scan an entire class' homework in less than a minute. The data goes straight into Evernote where I can access it on my office PC, my laptop I take to class, and even my iPhone.
This means that I can return essays and homework to the students but still have access to it if I need to check something. Finding things in Evernote is pretty easy, so I can quickly go straight to a specific students homework from a specific day.
I have the big expensive fast scanner in my office (clickable picture below):
and the smaller one at home:
The small one is fine for scanning single documents, and the big one is great for scanning large numbers of documents quickly. I use it to process completed work from my university classes, and it goes through 40 papers in less than a minute.
The nice thing about the Scansnap range from Fujitsu is that you can set it up so scanned documents go straight into Evernote, saving huge amounts of time. Of course, you can also set it up so that documents are saved as pdf files on your computer, but sending them straight to Evernote works much better for me.
Anyone else using Evernote and Scansnap out there?