7 Aug 2013, 4:57pm
business
EFL
eikaiwa
ES
expectations
high school
JHS
junior high school
kids
language courses
Language learning
school management
SHS
study trips
travel
young learners
by
sendaiben
17 comments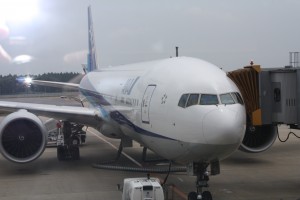 I just returned from our second overseas study trip with young learners. It was one of the most exhausting things I have ever done, and involved a large amount of stress for a relatively small return.
Taking students overseas can be a very positive activity for an eikaiwa school:
1. It can be profitable
2. It can raise the school's profile and image
3. It can be hugely beneficial to student motivation
However, there are also huge potential risks:
1. Worst case scenarios are really bad, and could prove fatal to the school
2. It can involve a huge amount of supplementary work
3. Unexpected expenses can eat up your profit and even push the trip into the red
After two 'successful' (I define successful as not having encountered any serious problems) trips, I have learned a huge amount about what doesn't work. The next two posts will be detailed trip reports and reflections.
Does anyone else organize overseas trips?