8 Aug 2013, 10:54pm
eikaiwa
expectations
high school
JHS
junior high school
school management
study trips
young learners
by
sendaiben
3 comments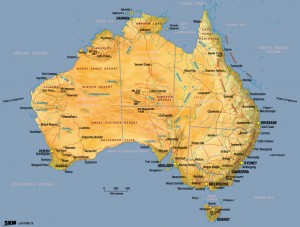 Late in 2011, we received a cold call from a company offering study trips abroad. Ordinarily we don't take sales calls, but we'd been considering an overseas trip for a while, and so we sat down with the rep to get more information. He turned out to be a former high school teacher, and was very personable and informed.
Their prices were also surprisingly cheap.
By the time we came to a decision, it was mid-January, leaving us precious little time to recruit students to go. We decided to go to the Gold Coast of Australia for ten days to do a language study and homestay program. The company would organize everything. The cost was around 300,000 yen, we were paid 10,000 yen per participant, and one teacher (me) would be able to go along on the trip for free.
We had a mixed experience.
The problems
1. Some of the homestay families were less than stellar. This was probably the worst problem and one of the most difficult to avoid as a school. Specifically, we had families that refused to let the children do laundry or use the phone, families that only spoke Chinese at home, and families that left our students in a car for three hours. Thankfully we didn't run into anything more serious. The agency, when pressed on this, passed the buck to the local language school. The school? They said that due to the late booking they had been forced to deal with families they hadn't worked with before.
2. The local language school providing the lessons was Japanese-owned. All the students there were Japanese. All the companies they dealt with, including the riding school we went to, were Japanese-owned and operated. On the one hand this provided our students with a comfortable environment, but it kind of negated the benefits of going all the way to Australia.
3. The agency took a large profit (I estimate around 100,000 yen per student) and didn't really provide anything that we couldn't have done ourselves. They also did things like taking the students to pushy shops where they received commission on sales, something I didn't find out about until after the fact, when some of our students ended up buying semi-precious stones as gifts.
4. One of our participants did not have the social skills to deal with the new environment and the other members of our group, which made things quite difficult at times.
The benefits
1. The students enjoyed the trip, and came back completely energised and motivated. They had experienced an English-speaking environment and seen that it wasn't as hard as they had thought but also that their skills were nowhere near good enough. All of them have done much better in their studies since coming back to Japan.
2. Going through the agency meant that we had to do little preparation for the trip.
3. The school is now able to advertise study trips abroad, which enhance its image.
4. I really enjoyed spending that amount of unstructured time with the students and ended up much closer with many of them.
Things we learned
1. The more layers there are between you and the final product, the less control you have. As we had no dealings with the local school that actually arranged everything, we were not able to head off problems or confirm our requests in advance.
2. The agency was not worth the money they received.
3. Doing pre-departure briefings and post-return feedback sessions is very good. We also had the students write essays about the trip, translated them so we had English and Japanese, laid them out and had them printed professionally as a souvenir. It cost about 1000 yen per copy, but was well worth it as the families were very happy and we got a few extra copies to use as publicity for the school.
4. Having time all together at the end of the trip (we ended up staying in a hotel for two nights as there was a problem with the flights) is a great way to end a trip on a high note, and gives the students a kind of 'reward'.
Overall
Overall, I'm glad we did the trip. It was an interesting experience for the students and me. As a school, it gave us a start in organising our own study abroad trips. With what I know now, I would have done it differently (asked a lot of questions and insisted on talking to everyone involved) but we were lucky: even with the problems detailed above, we didn't run into anything serious.
Stay tuned for part 2, taking students to Europe and organising everything ourselves!