7 Aug 2021, 5:23pm
Academy
curriculum
EFL
eikaiwa
JHS
junior high school
language courses
materials
publishing
textbooks
by
sendaiben
leave a comment
Is finally available on Amazon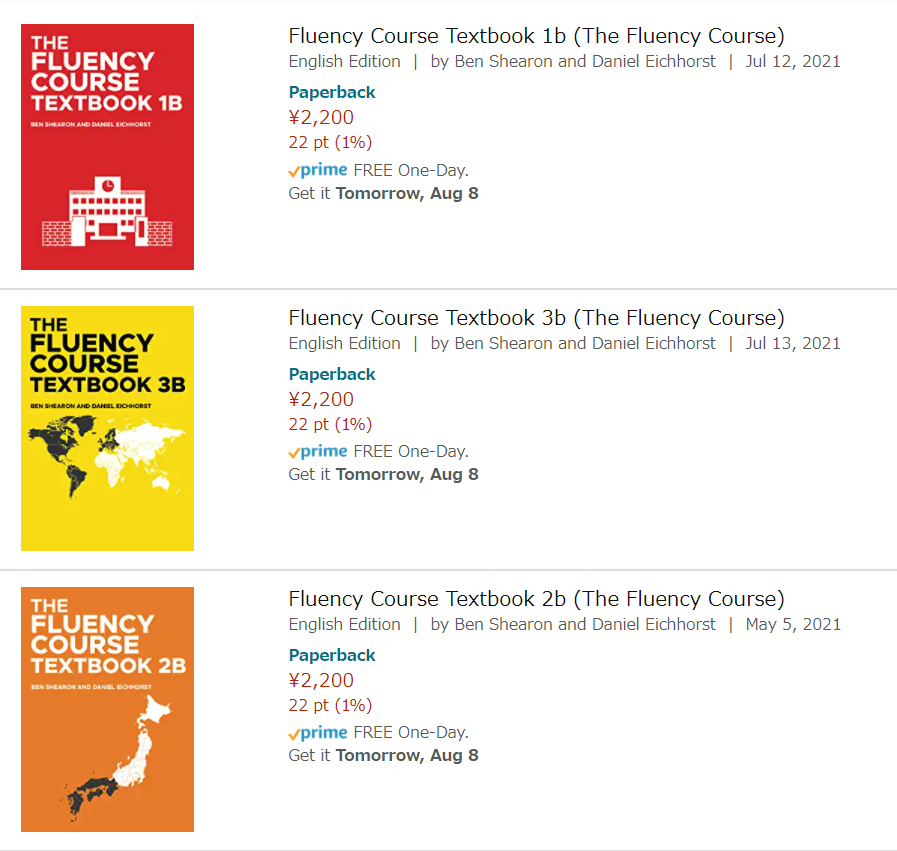 I can't believe this day is finally here. After six(?) years of writing, testing, re-writing, and figuring out how to publish and sell it without driving ourselves and our staff crazy, the B versions of all our textbooks are now available on Amazon in their final form.
Incredibly, we've made a lot of improvements to this latest (final?) version. We added a dictation activity to the first year books, made a simple change to the second year writing practice that should make a big difference to student results, and transformed the third year textbook.
I think our current users are going to be very pleasantly surprised, and new ones will just think the books were this good from the beginning 😉
We use the B books from October with our students, so we'll have all the free supplementary stuff up on the Fluency Course website before then.
We're also hoping to have the final versions of the A books up on Amazon/our site by the end of the summer, at which point I'm going to take my writing partner for a nice meal and we're going to take a week or so off.
Would be really grateful for any help you could give us with promoting the course, telling people about it, leaving Amazon reviews, etc.
Please let me know if you have any questions! For people buying the course for their students, I would be happy to jump on a Zoom call to answer your questions or run you through how we use the books.