21 May 2013, 8:08am
curriculum
ES
expectations
public policy
by
sendaiben
11 comments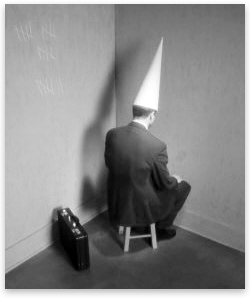 Saw this article in the Asahi newspaper online yesterday. Basically, the government is leaning towards making English an official subject (it isn't one at the moment, just an extra set of activities), which would mean more classes, and lowering the age at which students start learning English.
Great. This is yet another good idea that is going to be executed horribly.
You know what I would like to see in elementary school.
You know that Japan's English teachers are on the whole undertrained and not proficient in English (only 20% of JHS and 35% of SHS English teachers have reasonable English qualifications).
I think there should be English classes in elementary school, but they need to be well-planned and implemented by teachers who know how to teach and are proficient in English. Sadly I don't think we're going to see either of those…
Am I being too pessimistic?