29 Oct 2013, 8:49am
curriculum
expectations
public policy
by
sendaiben
6 comments
I've had a few interesting conversations about this in the last couple of days, so I thought it might be good to summarize some of the ideas here.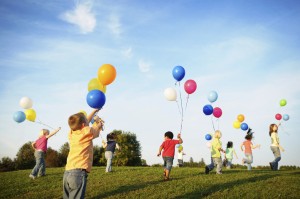 Here is a Yomiuri article (in Japanese) that summarises the proposals. Basically the government is leaning towards establishing English as a subject in elementary school years five and six. Being a subject would mean that students would receive grades, use textbooks, have three classes a week, and be taught by specialized teachers.
English (or international fun happy studies, or whatever they end up calling it) would also be introduced into years three and four as an activity: one class a week, no grades or textbooks, sounds like taught by homeroom teachers. Basically what the older kids are doing now.
The Good
English in ES will have more legitimacy as a subject.
Students will have more contact hours.
The government has recognised that specialized teachers will be necessary.
Younger students will have the chance to start with English.
The Bad
Basically nothing is bad as such in the announcement, but there are several important uncertainties:
 We don't know how the government intends to recruit/train the 'specialised teachers'.
We don't know how the curriculum will be developed.
We don't know what kind of materials will be available to teachers.
My Prediction
If we look at how things have turned out in the past with previous educational reforms, we don't have much to be confident about.
I attended Cory Koby's interesting presentation yesterday at the JALT National Conference, on the topic of the new Course of Study for Senior High School. He explained that although MEXT can issue recommendations, ultimately it is up to boards of education, schools, and individual teachers to carry them out.
I suspect that schools will not end up with experienced, English-speaking teachers for these classes. I suspect that the materials will be much the same as the ones we see now, and I suspect that the usual companies will seek to profit by offering inappropriate technological solutions.
The disconnect between policy makers and implementation can be particularly wide in Japan, and much as with previous policies (including the current 'teach in English' edict) I fear this will not trickle down to the chalkface.