3 May 2013, 2:33pm
ALTs
ES
expectations
high school
junior high school
kids
public policy
teaching
by
sendaiben
15 comments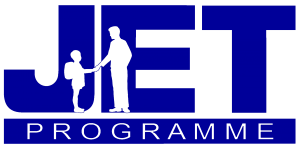 I saw this mentioned in the news last week, and a post on Mutantfrog Travelogue reminded me of the story just now.
I have a lot of history with the JET Programme. I first came to Sendai on JET, had three great years in junior high schools and an elementary school, then was involved in running the Miyagi program as the Chief ALT Advisor for four years. I think I saw the best and the worst of JET.
The best thing about JET is that it has the potential to take intelligent, educated, energetic, and motivated people and put them in a position where they can interact with, inspire, mentor, and befriend Japanese children and teachers. When this works it works incredibly well, and I have had the pleasure of working with some exemplary JETs in my time.
The worst thing about JET is when teachers and schools are not supportive, don't provide clear working guidelines or support their ALTs, and host institutions are unwilling to actively manage JETs and provide feedback and discipline where necessary.
Assistant Language Teachers on the JET Programme are assistants. They are able to help, support, and contribute to classes when their colleagues and schools work to make that possible. Like many things in English education in Japan, training and implementation are going to make most of the difference, not spending more money or deciding to put an ALT in every school (whether they want one or not). There seems to be an expectation that ALTs should be radically improving English education in Japan, but to me that is like saying that the new textbooks should magically do that. It's not going to happen unless the teachers and schools facilitate and allow it to.
In the spirit of my 'if I ruled the world' blog posts from last month (on elementary school, junior high school, high school, and university English education in Japan) I am going to come up with some suggestions for the JET Programme on the blog tomorrow.
In the meantime, what do you think about the proposal to double JET numbers? Any good or bad experiences with JET? Please leave a comment below.