25 Oct 2011, 11:53am
blogging
business
expectations
personal
by
sendaiben
17 comments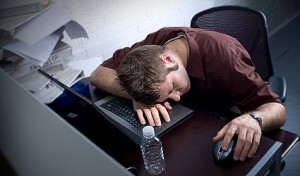 As well as teaching, I am also interested in minimalism, passive income, and social media. The conventional wisdom in blogging/online communities is that it is necessary to have and actively manage an online presence. Write a blog, be active on Facebook, Twitter, and Linkedin: all with the ultimate goal of building a tribe and enhancing your credibility. If all goes well, this will lead to fulfillment and opportunities for professional advancement.
However, does this transfer to the ELT world?
My friend John Wiltshier does not have a blog. Instead he spends his time and energy creating textbooks and presenting to teachers.
Paul Nation does not have a blog, but that has hardly stopped him influencing language teachers all over the world.
Tim Murphey does not have a blog, although you can find his website here.
Scott Thornbury does have a blog, although he doesn't update it very often (on the blogging scale of things, at least). Barbara Hoskins Sakamoto has a hugely successful blog, although she seems to be focusing on guest posts recently.
So what lesson to draw from all of this? Is blogging (regardless of its intrinsic rewards) something that is worth doing? Or is it, as some of my more pragmatic friends put it, a waste of time?
A lot of the time I feel I should shut down the browser and settle down to some 'serious' work: some official publications that I can put on my resume. Right now, in Japan at least, your blog or online presence will probably count for nothing when applying for jobs. Even the most cursory 'kiyo' (internal university journal) article would trump years of online writing when applying for a university position.
Thinking about the opportunity cost, the few hours a week I spend on this could probably be better employed elsewhere…
So what do you think? Blogging, from a professional point of view, worth it or not?