27 Jan 2013, 2:40pm
business design contest personal school management technology websites: business design contests logo school management
by
sendaiben
2 comments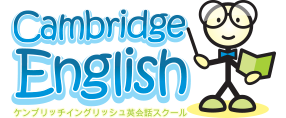 (I'm really excited. This is my first post in response to a reader question. I feel like a real blogger now :))
A few years ago, after deciding to get a proper website made for us by a company, we realized we needed a logo for the school.
I originally approached a local designer, but that would have involved paying a high fee (over 150,000 yen) with little recourse if we didn't like the end product.
Looking for alternatives, I found a website that arranges design competitions: people post their design projects, put up a prize, and designers then submit their ideas. The person who posted the project chooses a design they like, and that designer gets paid. We used DesignContest.com but there are now dozens of websites based on this same model. I recommend doing some research before committing to one.
The advantages for us was a much reduced price (we paid $300 for the design above), a much wider variety of ideas, and a chance to work with various designers to narrow down what we wanted.
My original idea and the final product were completely different, and I am convinced we would not have gotten such a good result if we had commissioned someone in a more traditional manner.
The best thing about the process for me was that the contest lasted for a couple of weeks, and during that time we were able to look at designs, comment on them, and have designers then come back with new designs based on our comments.
We had about 40 people participate in our contest, and it was a very smooth and interesting experience. If you don't get enough entries or don't like any of the designs you get your money back, so it's a fairly risk-free process.
You can do the same thing with logos, website design, blog design, t-shirts, etc.
I'm planning to get someone to redo my blog at some point 🙂
Has anyone else used online design contests? How did it go?