29 Feb 2016, 9:17am
blogging
expectations
by
sendaiben
4 comments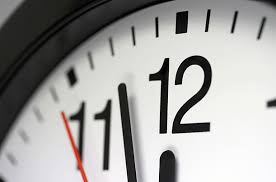 Today is a Leap Day so I am going to write a retrospective post.
I started this blog over ten years ago, on Blogger. Since then I have moved it to my own domain using WordPress and written 359 posts. This will be post 360.
It's not the most successful blog, mainly because I haven't been consistent in putting time and effort into it, and also because the teacher blog space is a little bit crowded. Lots of teachers with things to share and time on their hands out there 🙂
The main achievement is the longevity, I guess. Eleven years and counting.
I've enjoyed sharing ideas with people and reading their comments. The blog has 941 comments (although at least half of those are probably mine).
WordPress tells me the blog has had 137,448 views.
My most popular post by far is the throwaway one I wrote about bungee jumping. By a factor of at least ten.
There is also a sendaiben Youtube channel, with 7,390 views so far. It mainly has videos of my presentations, but I am thinking of putting more effort into it by making some shorter videos on teaching topics.
Looking back, there is a fair amount of good content on here, but it's hard to find. I should probably go back and curate old posts, either putting them into ebook format or making better categories. Another project for the to-do list? I'm actually writing a post about to-do lists and productivity at the moment.
So there you go. More than you wanted to know about sendaiben.org.
How about you? How do you see this site? What would you like to see more of?