13 Mar 2016, 8:06am
extensive reading
Oxford Reading Tree
reviews
by
sendaiben
2 comments
One of my favourite additions to the Oxford Reading Tree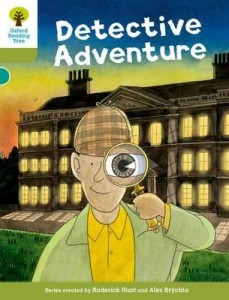 I'm a big fan of the Oxford Reading Tree series, and it forms the core of our beginner extensive reading program.
I've always felt the core stories were the best part of it, with additional components such as Floppy's Phonics, Songbirds, and Fireflies good but not always maintaining the same level of story interest.
However, recently we bought a full set of the Oxford Decode and Develop series for ORT, and I am really impressed.
The stories feature the main characters and seem to be story based, with a similar level of interest as the 'trunk' books.
---
The good
Same ORT characters and fun storylines
Audio available online for free
Phonics-based, so slightly easier to read for EFL students
---
The bad
The artwork seems slightly different
Er, that's it
---
Overall
The content is more stand-alone and not really integrated with the trunk stories (this could be good or bad, I guess)
Big thumbs up from me
---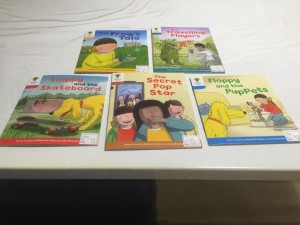 Some of my favourites (yes, I like Floppy)
The following packs are available:
Level 1 (wordless): two packs
Level 1+: two packs
Level 2: two packs
Level 3: two packs
Level 4: two packs
Level 5: two packs
Level 6: one pack
Level 7: one pack
Level 8: one pack
Level 9: one pack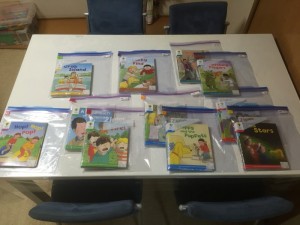 You can see most of our collection here (some packs are on loan). We put each pack in a ziplock bag with its CD.
So I consider ODD to be a healthy addition to an ORT ER library. I would get the core stories first, but this is a good way to expand them if you want more of the similar.