7 May 2013, 4:17pm
EFL
eikaiwa
ES
extensive listening
extensive reading
kids
language courses
Language learning
materials
online resources
oxford owl
Oxford Reading Tree
Reading
self-study
websites
young learners
by
sendaiben
leave a comment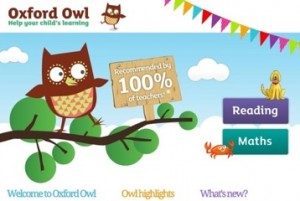 This is another post I have been meaning to write for a while. Oxford Owl is a free website created by Oxford University Press. It has a range of useful resources -I'll briefly list a few here.
The website has reading and maths sections. I haven't done much with the maths so far.
The reading section has a range of free ebooks from the Oxford Reading Tree series. Most of the books can be read online, and feature the art, text, and audio. This is a wonderful resource for self-study at home or in the classroom.
There are also a couple of online games and a range of printable resources for students.
Finally, there is a lot of advice for teachers and parents on how to teach reading and support students with reading practice. Although much of this is aimed at native speakers, a lot of it transfers quite well to EFL.
Is anybody using Oxford Owl? Any good features I have missed? Please leave a comment below: