29 Mar 2016, 6:08am
career
expectations
by
sendaiben
4 comments
It's so easy to get pulled off course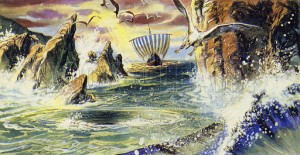 I thought I had my priorities fairly sorted out. You may have seen my now page. I was really enthusiastic about Derek Sivers' hell yeah or no manifesto.
Normally this works pretty well, but unexpected opportunities can put you on tilt.
Last week I had one of those opportunities. I was offered a chance to work on a prestigious project. It didn't align with my goals 100%, but paid well and might have led to further similar projects.
This week I am planning to turn it down. If I took it it would prevent me from focusing on the really important things.
It's not hard to say no to boring or unpleasant work. It is really hard to say no to interesting work with lots of potential.
But maybe that's the key to success.