16 Mar 2016, 1:11pm
curriculum
extensive reading
high school
junior high school
school management
by
sendaiben
2 comments
Still Evolving at a Rapid Rate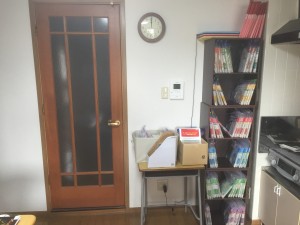 Since I wrote my last post a few weeks ago the program has continued to evolve. This will just be a quick update as we head towards the spring break and our planned stocktake and preparation for next year.
Conceptual Breakthrough
The most exciting development is a conceptual breakthrough I had a couple of weeks ago. As our library expanded, we continued buying more of our existing books, as well as new series. The new books mostly worked, but some are a better fit for our students than others. We started to run out of shelf space, and my reading checklists were getting crowded.
I also had to decide if we were going to buy multiple sets of the new books. If we did, would we continue making most students read all the books at each level? Even if the number of books at each level continued to grow?
Our system was getting twisted out of shape.
Then I had a conceptual breakthrough. It seems really obvious now, but it took me a while to spot it. We actually have two kinds of books in our lower level collection: core books, which most students should read, and supplementary books, which can be given to students that might enjoy them or need extra practice. We need multiple sets of core books, but only single copies of supplementary books. There should be a limited number of core books, but we can pretty much buy anything as a supplementary book.
In practice this means that most students will read the core books. Some students will read supplementary books if they need more practice at a certain level. Others may read supplementary books if they seem like they would enjoy them.
This breakthrough has made it easier to think about and plan the program.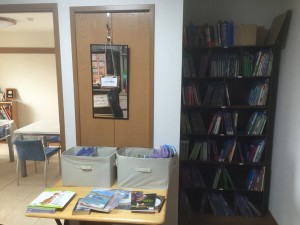 Testing
We have decided to introduce a number of tests to the Academy in order to provide us with data, to motivate and encourage students, and to reassure parents.
We held the TOEFL ITP (pre-TOEFL) last week at the school. Unfortunately, and somewhat ironically given my rant post about using Eiken tests appropriately, we gave it to all our students, including the JHS ones. This was a mistake as it was far too hard for some of them.
In the future we will only use the TOEFL with our more advanced students.
We are also planning to use the JUMP and ACE tests from ELPA (for JHS and SHS students respectively) twice a year in April and December.
This will cost money and take class time, but I think it will help motivate students by showing them their progress and give our school and program more respectability.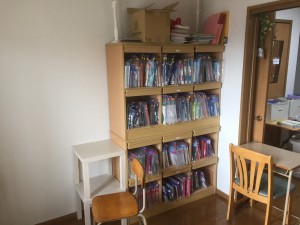 Preparing for Next Year
Before April, we need to:
do a stocktake and find out how many copies/sets of each book we have
add missing book information to our database
order more books to fill in gaps in our collection
prepare new student files and checklists
buy more CD players (a couple have broken)
think about the interior design of the reading classroom (it's fine as it is but I would like it to be more welcoming, comfortable, and relaxing)
The Academy from 2016 will have around 60 students. This is far fewer than I was hoping for, but broadly in line with my expectations.
In my experience it takes a few years for word of mouth about a program to take off, and the nature of an ER-based system is that results take years not months to emerge. I am still hopeful that our enrolment will take off in a year or two (year three or four of the program).
Wish us luck!