31 Jan 2016, 9:09am
expectations
personal
presentations
by
sendaiben
2 comments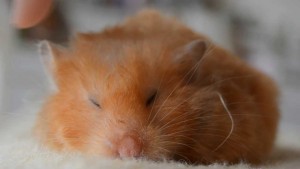 Happy New Year! Yesterday someone told me that it's okay to say that in English until the end of January, and I've been here too long to be able to tell if that is true or not.
I did a public lecture yesterday in Sendai about language learning. It was a fairly new topic for me, an unknown audience, a lot of time (90 minutes), and just to round things off, it was all in Japanese.
For the first time in quite a while (I think that last time was when I did a plenary in Vietnam) I was stressed to the point of discomfort. I procrastinated horribly, only really starting to get ready in a concrete form on Thursday and being unpleasant to everyone around me as the deadline ticked closer.
Then of course, the lecture went really well, people seemed happy, and I felt great (as well as very tired).
This made me think a bit. It seems to confirm that the best opportunities for growth are the things that are scary or put you under stress. Yesterday's talk allowed me to take a bunch of concepts I had been thinking about and put them together into a (hopefully) coherent presentation.
Perhaps my life is becoming a bit too comfortable, and this may be one reason why I feel I am hurtling into a mid-life zone of mediocrity. Perhaps I need to seek out more of these slightly challenging experiences in order to keep growing. Something to think about.
Writing this post also reminded me that I haven't done my usual roundup of goals and achievements for last year and this year. I will post that sometime next week. Maybe.