12 Jan 2012, 11:55am
expectations
language courses
Language learning
online resources
personal
by
sendaiben
leave a comment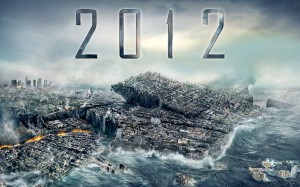 Happy New Year! I for one am sincerely hoping that 2012 will bring good things.
Last year was one of the toughest I have faced, even more than some very hard teenage years. While the emotional suffering wasn't up there, I can definitely say that physically and mentally 2011 was the hardest year of my life. I am very happy to see the back of it. I have always subscribed to the 'whatever doesn't kill me makes me stronger' philosophy, but after the latter nine months of last year I think there is an alternative interpretation, ie 'whatever doesn't kill me makes me very tired and unwilling to do anything'. You may have noticed the distinct lack of blog posts towards the end of the year.
Partly in an effort to put all that behind me, I have a few New Year goals (I hesitate to call them resolutions as that seems to jinx things). One of them is to learn Thai this year, studying by myself using online resources. I'll report back on my progress throughout the year and hopefully it will give me a new perspective on language learning (I have been lucky enough to learn most of my languages in context, by living there, so this is new). I foresee issues with motivation and consistency, but this is something I have always wanted to do so we'll see how far I can get in a year.
I'll be using material from Learn Thai Podcast, in case anyone is interested. They seem pretty good so far (full review later).