20 Sep 2013, 12:52pm
iPhone
life in Japan
personal
technology
by
sendaiben
6 comments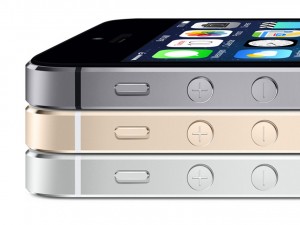 So we have a new iPhone coming out today, one that has finally achieved full market penetration -it will be available on all three major networks in Japan.
I have owned two iPhones (a 3GS back in the day, and a 4S that I'm using at the moment). I will have paid off the 4S in a couple of months, so have been thinking about upgrading.
I'm on Softbank, and they are running at least two special deals that may affect this decision:
1. they will pay off any remaining payments on an iPhone 4 or 4S if you upgrade to one of the new phones
2. they will set your monthly data charge at 4,500 yen for a year (a saving of 1000 yen or so off the standard rate for the LTE network)
3. they will buy back your phone (I think mine is worth about 14,000 yen according to their program)
Hmmmm.
Another factor is that I upgraded my 4S to run iOS 7 yesterday, and so far I am very happy with it. The battery seems to be holding up fine, it runs fast and does everything I want it to. I really like the new operating system, and it seems to be happy on my old phone.
The new iPhone 5S has had some pretty good reviews, and is technologically interesting, but basically is not going to improve my life. The only thing it does that my current phone does not is provide an internet hotspot (like the iPhone 5).
Doing some rough calculations, upgrading to a new phone is more or less cost neutral, at least for the first year or so. After that it will cost me about an extra 2000 yen a month.
Verdict: undecided. I am going to wait a bit longer and see what the new phones are like. Quite a few people around me are planning to upgrade. I'll also go in and talk to Softbank and get some accurate numbers off them.
Has anyone got an iPhone 5S yet? Is it worth it?