17 Dec 2013, 8:32am
curriculum
expectations
public policy
by
sendaiben
7 comments
Another week, another MEXT announcement about English education.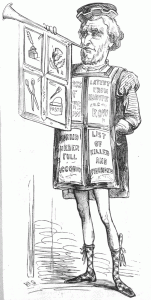 As usual, I agree with MEXT. Junior high school English classes would probably be more effective if they were done entirely in English. I remember learning French that way in the UK and it was mostly fine for me and my classmates. The main difference with Japan is that our teachers were fully trained, had opportunities to visit France to keep up their language skills, were able to use suitable materials, and enjoyed the support of colleagues, administrators, and parents. The exams in the UK also focused on communicative tasks.
I wish MEXT the best of luck with the implementation of this ambitious project, but I suspect we won't be seeing these policies implemented in local schools any time soon. Personally, I am still trying to get our local high schools to start extensive reading programs… maybe 2014 will be the year?