14 May 2013, 3:01pm
blogging
expectations
extensive reading
graded readers
materials
readers
school management
by
sendaiben
12 comments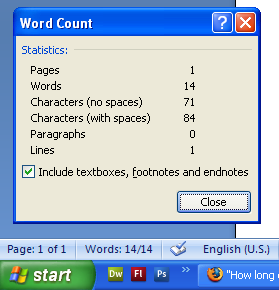 Right, I have had enough.
Our graded reader program uses word counts to track student progress. I believe this is superior to using pages or books or time. It makes it easy to compare students across levels, and to standardize goals and progress.
Every year, I spend days searching for word counts, writing them in books, putting them on our website, and even counting words by hand because the publisher refuses to release the word counts for the book (why, Black Cat, why?).
Well, I'm not going to do that any more. I understand that each publisher is free to make editorial and design decisions, and not printing word counts on books is one of them. However, I am also free to decide which books I buy, and I would like to say publicly here that I will no longer be ordering graded readers that do not have word counts printed clearly on them. I have an unlimited budget here at Tohoku University, and a considerable one at Cambridge English, and from now on I will be using those funds exclusively to buy readers from publishers that listen to teachers when they say that they need the word counts on the books.
I would like to invite other teachers that use extensive reading and graded readers to join me. Please contact your sales rep/book distributor and let them know that you care about this issue. I'm guessing that we will see some changes fairly quickly if enough people get involved.
Are you with me? 😉