17 Oct 2011, 9:36am
expectations
iPhone
life in Japan
personal
technology
by
sendaiben
20 comments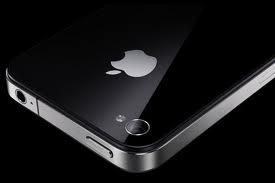 I almost let all the excitement go by without writing about this. Never fear, this blog does not hesitate to go off on tangents if I find them interesting.
The iPhone 4S was announced a couple of weeks ago, and came out last Friday in Japan. Personally I was disappointed. I'm a big iPhone fan and was expecting more. In this case, I think Apple's marketing/hype machine actually worked against them.
I decided not to upgrade my 3GS, particularly after installing the new operating system (iOS 5) and having it work fine.
My wife, on the other hand, has a really old AU phone that is about to be discontinued (ie it won't work on their network any more). She needs to upgrade, and this seemed like a good chance. I was also very curious to see how iPhone works on AU, as opposed to Softbank, my carrier.
My impressions of the iPhone 4S on AU (KDDI) in Japan:
1. AU has not carried the iPhone before, and as of last week their shop staff were undertrained and underprepared. Specifically, AU's system for migrating address books from their cellphones to the iPhone leaves a lot to be desired, and the staff we were interacting with did not know how to use the software. We'll probably end up typing all the numbers into gmail then syncing.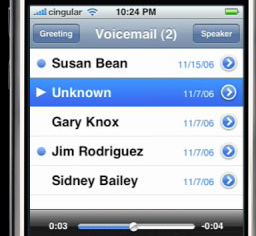 2. Voice mail on the AU iPhone is not visual!!! This is a huge negative, in my opinion. One of the iPhone's greatest features was visual voicemail, where you could interact with each message individually and see details about them on your screen. AU seems to have kept the 'call the voice mail centre and deal with it via keypad commands'. A horrible idea.
3. The battery life seems short. We burned through 50% in a couple of hours of trying it out (making calls, downloading apps, etc.).
4. It's basically an iPhone 4 with better parts.
5. No tethering.
6. iPhone on AU is much more expensive than Softbank. Seems like at least an extra thousand yen a month, maybe more.
7. The camera is very nice.
I haven't really spent enough time with it to comment on the network (Softbank certainly has issues, we'll see how AU holds up as the wave of new iPhones get registered on their network).
My conclusion:
Having an iPhone is better than not having one, but for me at least, there is no need to upgrade to the 4S. The new iOS is worth getting though.
If you are considering switching to AU from Softbank, make sure you understand their pricing structure, etc. or you may get an unpleasant surprise.
What do you think? Have I made the right decision, or should I take advantage of Softbank's free upgrade promotion? Comments very much appreciated.