11 Aug 2017, 3:04pm
conference
extensive reading
presentations
by
sendaiben
leave a comment
Went pretty well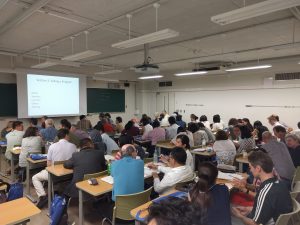 I attended the Extensive Reading World Congress last week and gave my last presentation on teaching. Over sixty people were kind enough to attend the 2.5 hour workshop, and we had a very productive session.
The workshop was run PDR style, and we were able to cover four of the five topics I had prepared.
You can see the slides here, and the worksheets here. I think the content would be useful for someone thinking about starting or developing an ER program to work through.
Please feel free to post any questions or comments below.