20 Jul 2016, 9:34pm
extensive reading
graded readers
reviews
by
sendaiben
6 comments
Great series but a bit more variety please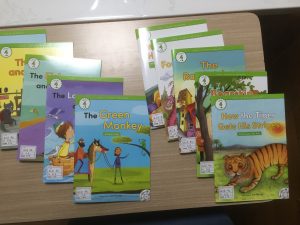 Level 4 of Kids' Classic Readers
A couple of weeks ago we received most of a set of Kids' Classic Readers, a new series by e-Future edited by Rob Waring. I had high expectations for the series, and these were mostly met.
Kids' Classic Readers consist of 60 books over six levels, from YL0.2-0.5. As the series name implies, the content is classic tales from around the world. And this is my main (only?) criticism of the series.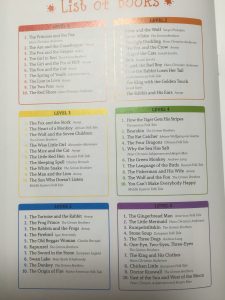 List of titles
As you can see in the list above (click on the image to make it bigger), most of the titles are fairly original. My personal favourite this time round was The Wolf and the Fox (level 4). However, there are about ten titles in there that I wasn't happy to see. Stories like The Gingerbread Man, or The Tortoise and the Rabbit. Stories that have been done to death. We already have about five versions of the Gingerbread Man, so I would hope that publishers would look beyond the obvious classics when bringing out new series. Kids' Classic Readers goes a long way towards using new stories, but fails to do it completely.
Apart from this, I really like the series and think it's a good fit for our program.
So what is in the books?
Great illustrations, well-graded text, interesting stories. The books have several useful sections: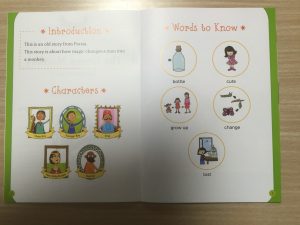 Introduction, list of characters with pictures, useful vocab with pictures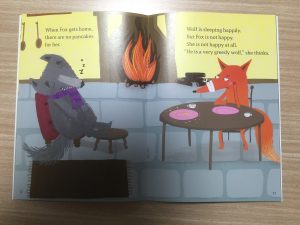 Great illustrations, easy-to-read text (this is the book I like)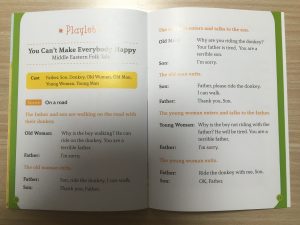 Playlet based on the story text (useful for class speaking activities?)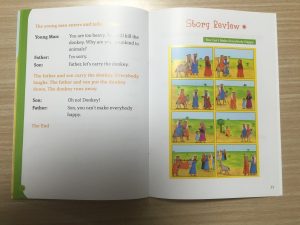 Visual review of the story (on the right). Could be used for preview or review activities?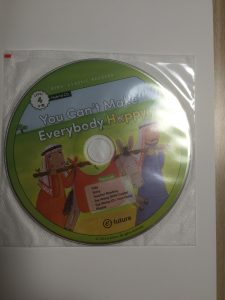 Hybrid CD. Normally I hate these, but this one works fine in our CD players (haven't tried it in a computer yet)
We're just going to be using Kids' Classic Readers as part of our extensive reading library, but I can see how they would be very versatile as part of a four-skills kids' class or even in a speaking focused class.
A nice addition to our collection.