8 Oct 2013, 6:47pm
career
Kindle
living in Japan
teaching
by
sendaiben
leave a comment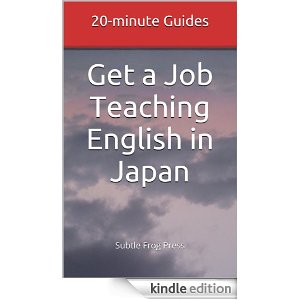 My second ebook, Get a Job Teaching English in Japan, is free on Amazon Kindle for the next couple of days. It's aimed at people new to Japan, but I would be really grateful if you would grab a copy and leave an honest review on Amazon. The book is available in all the Kindle stores and you should be able to find it with a simple search.
If you have any comments about the content, please let me know! One of the nice things about Kindle is that you can fix mistakes after 'printing'.
Thanks for all your support.