13 Mar 2012, 8:09pm
curriculum
EFL
evaluation
expectations
language courses
Language learning
teaching
testing
university
by
sendaiben
leave a comment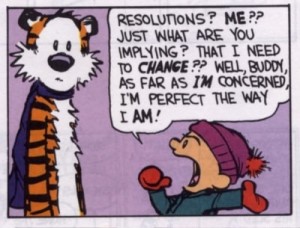 Now that we are two three months into 2010 2012 (can you tell when I started writing this post?), it seems like a good time to think about new year resolutions. I didn't make any specific ones this year, but I would like to make some for the next academic year.
In Japan the academic year runs from April to March, and at universities at least classes finish in February, allowing teachers some much-needed downtime to do admin, write papers, and think about next year's classes.
So what am I going to focus on next year?
One of my priorities as a teacher and learner is effectiveness, or maximising results. I want to continue making my classes as effective as possible. I define effectiveness as the amount of learning over a certain time.
For my university classes, I am working off the following assumptions:
1. my students have already studied enough grammar
2. we only have a maximum of 22 hours together
3. my students actually want to learn English
4. most of my students don't know how to get better at English
5. there are things I can teach my students that will help them improve their English
6. tests and quizzes, while very useful for assigning letter grades, are not very helpful
I am going to be teaching the following classes next year:
Reading
Communication
Listening
Presentation
I have already submitted my syllabi and know more or less what we are going to be doing, but I would be very interested to hear any advice or ideas about what I should do in each of these. I'll be posting the contents later in the week. Please comment below.