31 Dec 2010, 12:02pm
business
expectations
life in Japan
living in Japan
presentations
Review
teaching
university
by
sendaiben
1 comment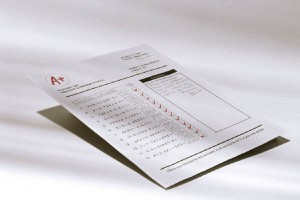 I've been doing an annual review of the year, as well as looking ahead to 2011, and it's been incredibly useful.
I've managed to do both much more, and much less, than I thought. Here is the 30-second report card:
(A+) presentations and general exposure a big win: I presented a LOT this year, and really enjoyed meeting people at conferences all over Japan. Hoping to continue that next year
(A) Cambridge English a solid satisfactory: we grew about 50% and greatly improved our programs
(B) university work went well: my classes need work but are improving
(B-) I completed all my MA assignments for the year, albeit at the bare minimum level
(C) I did not write nearly enough, and didn't manage to finish a couple of really interesting projects
(D) my work/life balance is still completely out of whack, although I did manage to start watching my diet/exercising
How was your year? More importantly, what can it tell you about how to approach 2011?