7 Mar 2017, 5:03pm
curriculum
junior high school
language courses
materials
publishing
by
sendaiben
2 comments
Perhaps more like three tendencies of teachers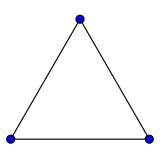 I've been thinking about teachers a lot recently, and my own teaching experiences.
I'm starting to believe that there are three teachers archetypes. Few teachers will embody just one of them, but rather will be a mix of the three in different proportions. Maybe something like the introversion-extroversion scale.
So I believe there are ineffective teachers, individual-focused teachers, and system-focused teachers. Each of the points of the triangle above could be labeled with one of these, and all teachers could be shown as a dot inside the triangle.
In my experience most teachers (whether they are effective or not) tend to be individual-focused. They tend to think about the learner or relationships with learners. A few teachers are system-focused. They tend to think about curricula or classroom management.
The best teachers, the most inspirational, the ones that change lives, are highly effective individual-focused teachers.
The teachers that impact the biggest number of learners are highly effective system-focused teachers.
If I had to put myself on the triangle, I'd probably put myself here: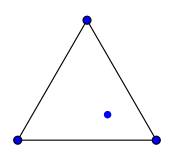 (the top point is individual-focused, the left ineffective, and the right system-focused)
After 17 years as a teacher I like to think I have become more effective, and I have definitely been drifting down and to the right recently.
I've been lucky to work with a highly effective system-focused teacher, Dan E., for the last few years. I've learned a huge amount from him and am still in awe of his skills and experience.
We're currently working on a new project for junior high school students that is the most exciting thing I have ever done. I'll be writing about it more as we get closer to completion.
So what do you think? Have you noticed the three types of teachers? Where would you put yourself in the triangle?