25 Mar 2016, 8:08am
expectations
goals
new year
by
sendaiben
5 comments
A plan for the 2016 academic year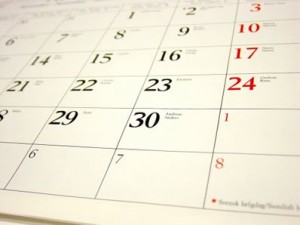 Here in Japan the academic year runs from April until March, so we are coming up to the start of the 2016 one.
I have a few projects and plans:
New 'high-level' classes at Tohoku University


From this year the university has introduced new high-level classes that students can choose to join instead of their regular English classes. This is a new system so we are not sure what it is going to look like. Assuming I get some students (it's not certain, particularly for my Friday evening class!) I will be teaching advanced extensive reading classes and an advanced discussion class on the topic of personal finance. Very much looking forward to both of these.
PELLT (practical English language learning and teaching) website
This is a new website aimed at bringing together all our content, from self-produced work such as the ER@TU manual and the about-to-be-released PDR discussion method handbook, to curated links for learners and teachers. I'm very excited about PELLT and look forward to sharing more as it develops.

A few writing projects that I can't talk about yet 🙂


I'll post more about these if progress happens (certainly not a sure thing based on looking at my to-do list).
More on sendaiben.org and retirejapan.info
I'm planning to write more regularly for my two remaining blogs. Please share any content you enjoyed on social media -it really helps me to reach more people.

Year two at the Cambridge Academy


The other teachers at Cambridge just reorganized the reading classroom and it looks great. Looking forward to seeing the program develop as it goes into its second year. I'm particularly interested in how students progress -having students going into the second year of the program is uncharted territory.

Doing less


I am hoping to cut down on the number of things I do, so I can put more time into the remaining ones. If all goes to plan I'll be teaching fewer classes and taking on fewer projects. This is something I struggle with but after fifteen years working flat out I need to find a bit of balance in my life.
How about you? Anything interesting on the horizon?