6 Aug 2012, 5:56pm
curriculum
expectations
language courses
materials
personal
teaching
by
sendaiben
2 comments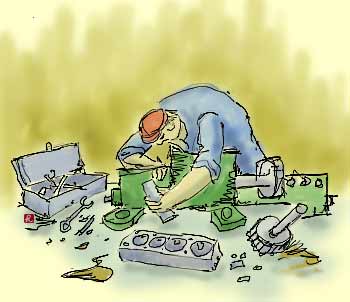 I just finished my grading for this semester. It's nice to be done with classes, and time to start looking ahead to the next semester.
Here are some changes I'm planning to make:
Make my computer class more interactive. This semester was my first teaching in a computer lab, and the strange environment threw me. Now that I am more used to it, I am going to try to involve the students more in talking to each other.
Create a workbook for extensive reading classes (this is a team project). Our extensive reading classes are going really well, but we're hoping that a bilingual workbook/briefing will make things much smoother at the start and allow teachers to run their classes more easily.
Start using a new textbook for my presentation classes. I used to use Speaking of Speech New Edition (Harrington and Lebeau) but while useful it is a bit simple and childish for my students. It was a good match when I was starting out teaching presentation, but I think I have outgrown it now. We'll be using Presentations in English (Williams) instead.
This is my fourth year here, so I have established routines and am fairly comfortable. There is always room to tweak and improve though.
How about you, what are you going to change next time round?