24 Nov 2010, 7:45pm
conference
curriculum
EFL
eikaiwa
language courses
presentations
readers
Reading
teaching
university
by
sendaiben
5 comments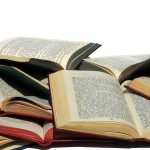 Here is my presentation from the Extensive Reading SIG Forum at JALT 2010. It was a five-minute description of a seemingly cosmetic change I made to my ER class that resulted in hugely improved results. I encouraged everyone to play with how they ran their programs, as the next breakthrough could be just around the corner.
Got some great advice from Eleanor K. who suggested a topic for me to present at the pan-SIG conference next year.
Thanks Eleanor, I'll be taking that idea and running with it!