23 Oct 2010, 12:46am
Oxford Reading Tree
Reading
Review
by
sendaiben
3 comments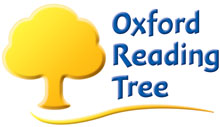 I am very interested in teaching English to children, and spend a lot of time thinking about how to possibly do it in a more efficient way. At the English school I advise, Cambridge English, we have a strong phonics and reading program.
I love reading, and I am a strong believer in the power of reading to allow students to absorb language (I am a Krashenite at heart). It is my goal to allow my students to start reading in English, to encourage them to continue, and to empower them to become confident and voracious readers after they finish at our school.
In order for that to happen, students need a strong foundation of systematic phonics instruction, phonetically decodable reading material to start with, and interesting material to fuel the flame once they get used to reading words and sentences.
The Oxford Reading Tree provides the third ingredient above. I was originally introduced to the series by a colleague who used it with his own children and students, and quickly came to love the characters, the pictures, the humour, and above all, the warmth of the series. The ORT is not phonically decodable (although it has phonics-based components among its 500+ books), so it is less suitable than other series (such as Jelly and Bean) for absolute beginner readers. However, the strong stories and characters make it perfect for students who are starting to read for pleasure.
We use the ORT in three ways at Cambridge English:
1. Story Time
The teacher will read a book to the students, helping with unfamiliar vocabulary, asking questions about the story and the pictures, and asking students to predict what will happen.
2. Free Reading in Class
Students are given reading time (normally 5-10 minutes), during which they can choose any book of a suitable level to read. They read independently, and record basic information about each book they read as they finish them.
3. Reading Homework
Students borrow books to read at home, either in a structured manner where the books are assigned and students are supposed to read to their parents, or a freer style more like the in-class reading above.
The ORT has clearly defined levels which make it easy to see which books students should be reading, and our school has several sets of the trunk stories (the fiction ones with Biff, Chip, Kipper, etc.) so we have the option to let some students borrow books while others read in class.
As you can probably tell, I love the ORT stories myself (I find the materials that work best for me are the ones I actually like, as I find it much easier to be enthusiastic about them), so I was delighted when Oxford University Press Japan asked me to present about it at the ETJ Expos. I did one presentation in Sendai on the 3rd of October, and I'll be doing another one in Tokyo on the 7th of November, at the Tokyo ETJ Expo. I'll be talking more in depth about why reading is so important for Japanese students, and about how parents, teachers, and school administrators can use the ORT to strengthen English skills and programs.
I hope some of you can make it, it should be a great weekend.