14 Jun 2015, 8:56am
conference
presentations
by
sendaiben
3 comments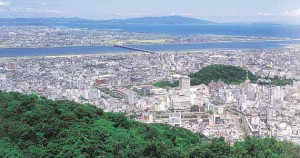 I had a great time at the Shikoku JALT Conference in Tokushima yesterday. Great crowd, some interesting presentations, and a nice dinner to finish off.
As promised, here are the slides from my talk: 1506 JALT Shikoku
Hope to make it back down here sometime for a bike tour of the island!