15 Apr 2011, 12:35am
earthquake
life in Japan
living in Japan
personal
refugee
by
sendaiben
5 comments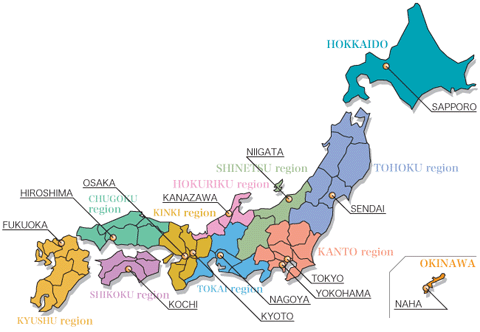 The third installment. See Part One and Part Two if you are confused.
The Great East Japan Disaster Part Three: Refugee 1.0
The actual drive from Sendai to Kanazawa was nightmarish, not because it was particularly bad, but rather because it seemed vividly unreal.
We left the house about 2:30am, and headed south on Route 4 as the expressways were all closed due to the earthquake. We had half a tank of fuel, something that will become significant shortly. The power was off everywhere, so we had to slow down at each intersection to check for cars. No lights in houses, no street lights, no traffic lights. It was strangely peaceful and slightly eerie, with no other cars to be seen. The roads in the southern part of Sendai were not damaged, unlike the east of the city where our classroom is, where they buckled and cracked dramatically.
After an hour or so I couldn't keep my eyes open, so I got my wife to take over driving duties and napped in the passenger seat. We were just north of Fukushima city at that point.
Of course, we had originally planned to go west then down the Sea of Japan coast. Unfortunately the fact that we only had half a tank of petrol made it seem more sensible to use the main roads to the south, even if that did take us closer to the reactor than we were comfortable with. Remember, at this point all we knew is that the plant was at risk, so we were very nervous about worst case scenarios (in hindsight, with some justification!).
After a couple of hours of sleep, I woke up and resumed driving. We passed through town after town, all silent and dark, and it wasn't until we reached the southern end of Fukushima that the electricity came back on. Even then, shops and more importantly, petrol stations were closed and boarded up.
Further and further south we drove, with the fuel gauge dropping lower and lower. It was just outside Utsunomiya that I started getting seriously worried. The needle hit the bottom of the red section, and I figured we probably had about ten kilometres left before we had to ditch the car.
Suddenly we passed a petrol station with a small line of about five cars. It didn't register for a few seconds, but then I pulled a very sharp u-turn and five minutes later we were in front of a pump. They were out of ordinary petrol, but still had four-star (premium, high-octane). I gratefully filled the tank, and we were on our way.
As we drove on, I realised how lucky we had been to drive past a petrol station that had just opened. Every other one we say for the next hour or two had a line of twenty to thirty cars waiting, or was closed.
The rest of the day was fairly ordinary. We had lunch at a Sukiya (a chain restaurant), stopped at a couple of convenience stores, drove through the most amazing scenery I have seen in Japan (Nagano and Toyama), and finally got to Kanazawa around 6pm, roughly fifteen hours after we set off.
That night we went to a sento (public bathhouse) and out to dinner. It was wonderful.