21 Mar 2020, 3:53pm
Academy
junior high school
materials
textbooks
by
sendaiben
leave a comment
Things are getting real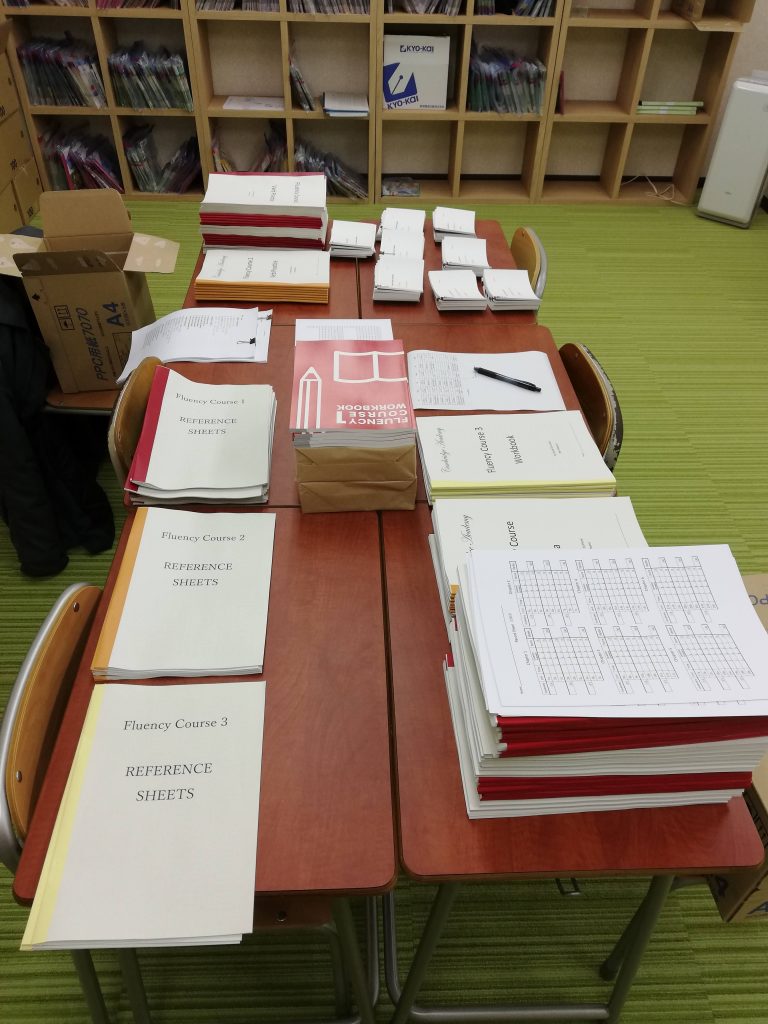 We sent out our first shipment of materials yesterday, to one of our test schools 🙂
A huge milestone. Getting ready to do that resulted in even more changes to the course, so it now looks something like this:
Fluency Course 1
(paid components)
Texts 1a
Texts 1b
Activities 1a
Activities 1b
Workbook 1
Question Cards 1

(free components)
Record sheets (student)
Answer keys (teacher)
Answer keys (student)
Quizlet sets
There are basically 3 main strands to the course, allowing teachers and schools to pick and choose which components they want to use. Of course, using all the components will reinforce things and provide students with effective input and practice, but the option to use only one or two of the strands is also there.
The texts. Each of the text books contains 60 texts with comprehension questions, so they could be used to supplement an existing course.
The activities. These are vocab tests (based on the texts and the Quizlet sets) and dialogues. They mainly supplement the texts.
The workbook and question cards. These provide speaking and writing practice using 240 questions. They could be used to easily provide more speaking practice in an existing class.
At this rate it looks like we'll be able to provide (discounted) samples by the end of the year and start selling for April 2021. Exciting stuff!