6 Dec 2013, 6:23pm
Admin
presentations
public service announcement
by
sendaiben
2 comments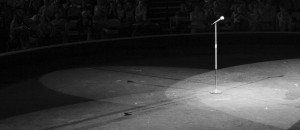 That's actually quite a strange feeling. The last couple of years have been great for me in terms of chances to present. I've been all over Japan and met all sorts of great people. You can see some of the presentations on the Sendaiben Youtube channel.
However, I have started to feel a bit burned out. In 2014 I will be attending some conferences as a participant, not a presenter. I'll also be working on some really exciting new projects (stay tuned for more information soon).
I hope to be doing a lot more writing next year, on this blog and elsewhere.