13 Jul 2015, 2:56pm
business
eikaiwa
school management
Uncategorized
by
sendaiben
6 comments
Wait, that was it?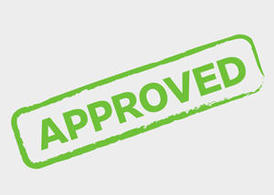 As Trevor rightly pointed out in Part 1, applying for a visa as an English teacher doesn't really involve sponsorship, but I wanted to keep the title the same for the second post. More accurately we could describe the process as 'supplying the necessary documents to prove a viable job offer to a teacher applying for a Specialist in Humanities visa'.
Anyway, a few weeks ago I went to the immigration office with our prospective new teacher (not necessary, we just wanted someone there from the school in case there were any problems with the paperwork). We took the following paperwork with us:
From the school:
copy of the school's tax return (as it is a personal business)
copy of the pamphlet
explanation of the school
copy of the teacher's contract
<we missed something>
From the teacher:
passport
zairyu card
photos
revenue stamps
application form
resume
We went straight to reception and talked to a very pleasant lady who checked our documents and gave us a number. After about half an hour a case officer called us up. She was unsmiling and serious until she looked at our application, then she relaxed and started smiling. I took that as a good sign.
First of all she said we were applying very early (six weeks before our new teacher's current visa runs out) to which we replied of course that we wanted to make sure we could deal with any problems in good time.
It turns out we had forgotten to fill in the 3rd-4th pages of the application form (the school has to fill this in and stamp it), and the case officer also wanted a copy of our teacher's current employment certificate (jirei). We could send both documents by post within the following couple of weeks. Then she said we could go.
And that was it. Very painless, even with us having messed up the paperwork.
Last week our teacher emailed me saying the notification postcard had arrived, and the visa could be collected on the first working day of August. A huge relief and a big milestone for our school: first teacher visa enabled!
Please post any questions or anecdotes in the comments below.